Get up and running now
If you have the hardware already installed your custom display can be up and running in seconds via our display launcher.
Data features
The tree of life used in our displays includes over 2 million species covering all known life on earth, except some bacteria and extinct species.
More than 130,000 different images of species are integrated into the tree.
Dates of common ancestry are included in many popular areas of the tree.
Rich metadata are mapped onto our tree including extinction risk (from IUCN), species popularity for every species (our own metric) and common names in 160 different languages.
Our data are updated automatically and regularly curated by biologists using reliable sources.
Displays can be customised to fit with the theme and learning aims of an exhibit.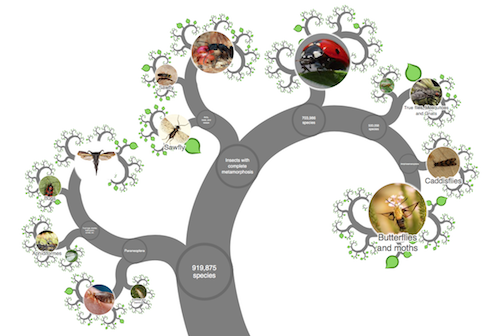 Key functions
A choice between several visually beautiful and distinctive tree designs with the option to work with us to create a new one using the OneZoom framework.
Easy to use navigation, like a map with zooming and panning by full multi-touch, or by tapping on simple signposts.
Integrated search feature, including common ancestor search.
Cusomisable popular areas.
Location feature shows where you are in the deeply hierarchical tree strucuture.
Embedded sounds and sound player on leaves and nodes.*
Screensaver zooms around the tree to help attract people when not in use.
Tutorial function shows people how to use the display.
* indicates features currently only available in our older sofware which is open source. We are working towards incorporating those features and many news ones into the latest version of OneZoom for use in public display installations.
Our installations so far
Our software for interactive displays is focused on the tree of life and has appeared in various forms at eight venues in five different countries to date.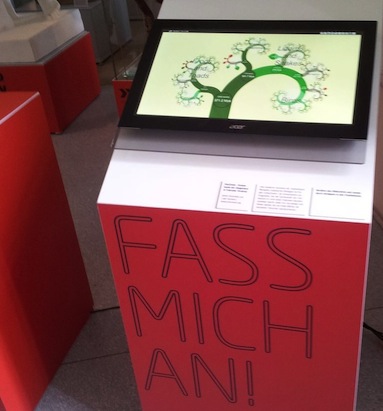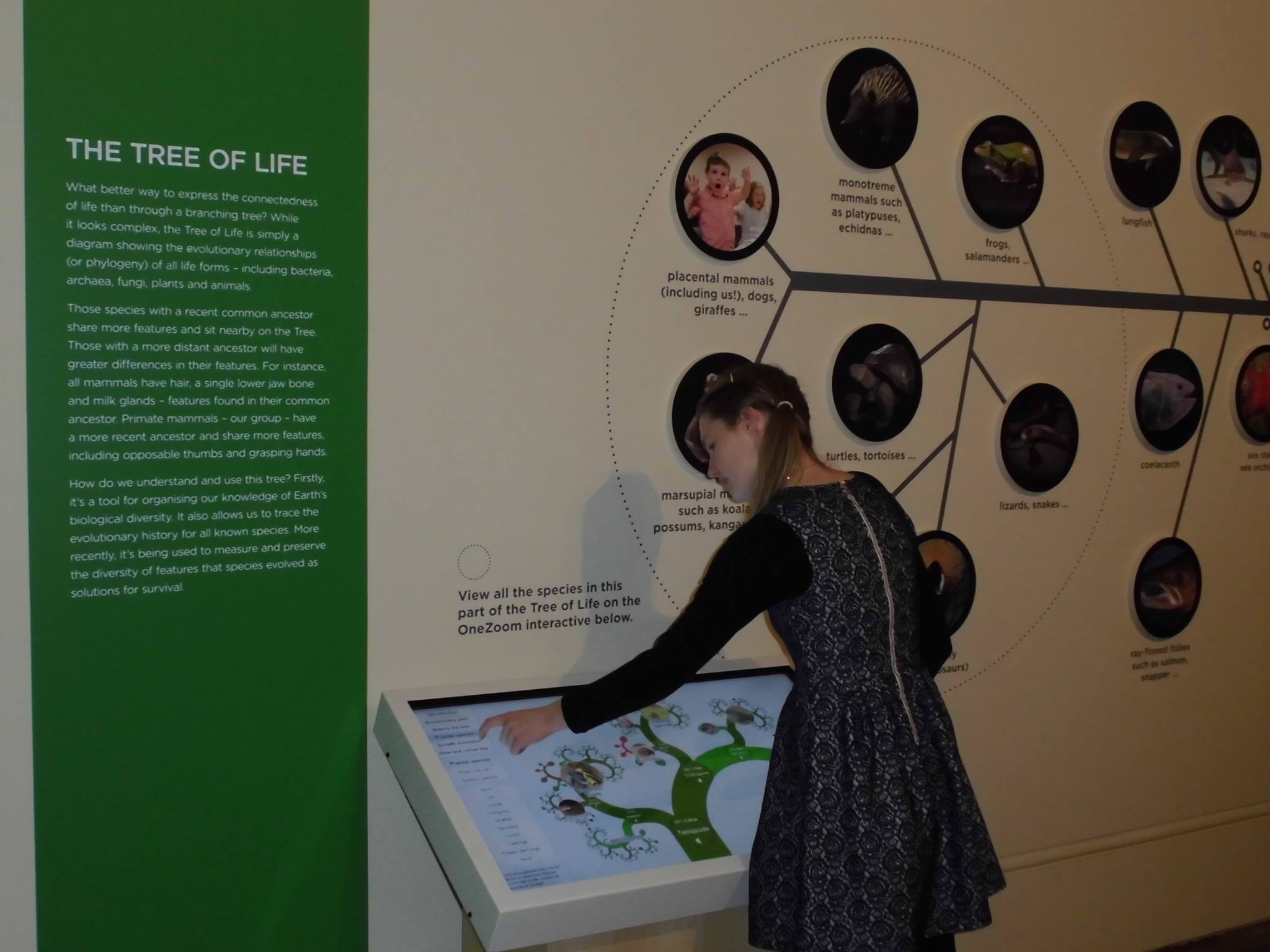 An adapted version of OneZoom projected onto the side of the Florida Museum of Natural History